Talk Therapy in NYC
Our Practice Areas
Psychotherapy, also known as talk therapy, is a popular treatment method used by many different types of mental health care providers at our offices throughout the NYC area including Long Island, Brooklyn, Queens, Manhattan, the Bronx, and New Jersey. This therapeutic method can be implemented across a variety of mental illnesses, and its ultimate goal is to bring about improvements in the patient's everyday life. The ultimate goal is to bring about improvements in the patient's everyday life and enhance understanding of thoughts, feelings, patterns, and behaviors. For more information about how we utilize psychotherapy during counseling sessions, call us today to schedule your appointment.
Telemental Health Services Available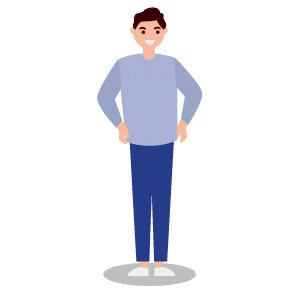 Adult Psychotherapy
Talk therapy with a mental health professional can address many issues including depression, anxiety, relationship issues, professional issues, chronic mental health issues, and more.
Child Psychotherapy
Licensed therapists are able to use a variety of approaches to help young people who may be experiencing difficulties with their emotions or their behavior at home and/or school.
Couples & Families
Trained clinicians can often assist family members with improving their communication and help resolve problems within the family system.
Depression
A common and serious mood disorder that can affect the mind and body. Some of the many possible symptoms of depression include sadness, decreased energy, and a lack of interest in activities.
Stress
Stress is a feeling of emotional or physical tension. It can come from any event or thought that makes you feel frustrated, angry, or nervous. It can be brief or chronic in nature and is a source of suffering for many patients.
Anxiety
It is normal at times to be anxious or worried. Sometimes these feelings can even interfere with daily activities or make it difficult to carry out a normal routine. You may even avoid places or situations to prevent these feelings from occurring.